---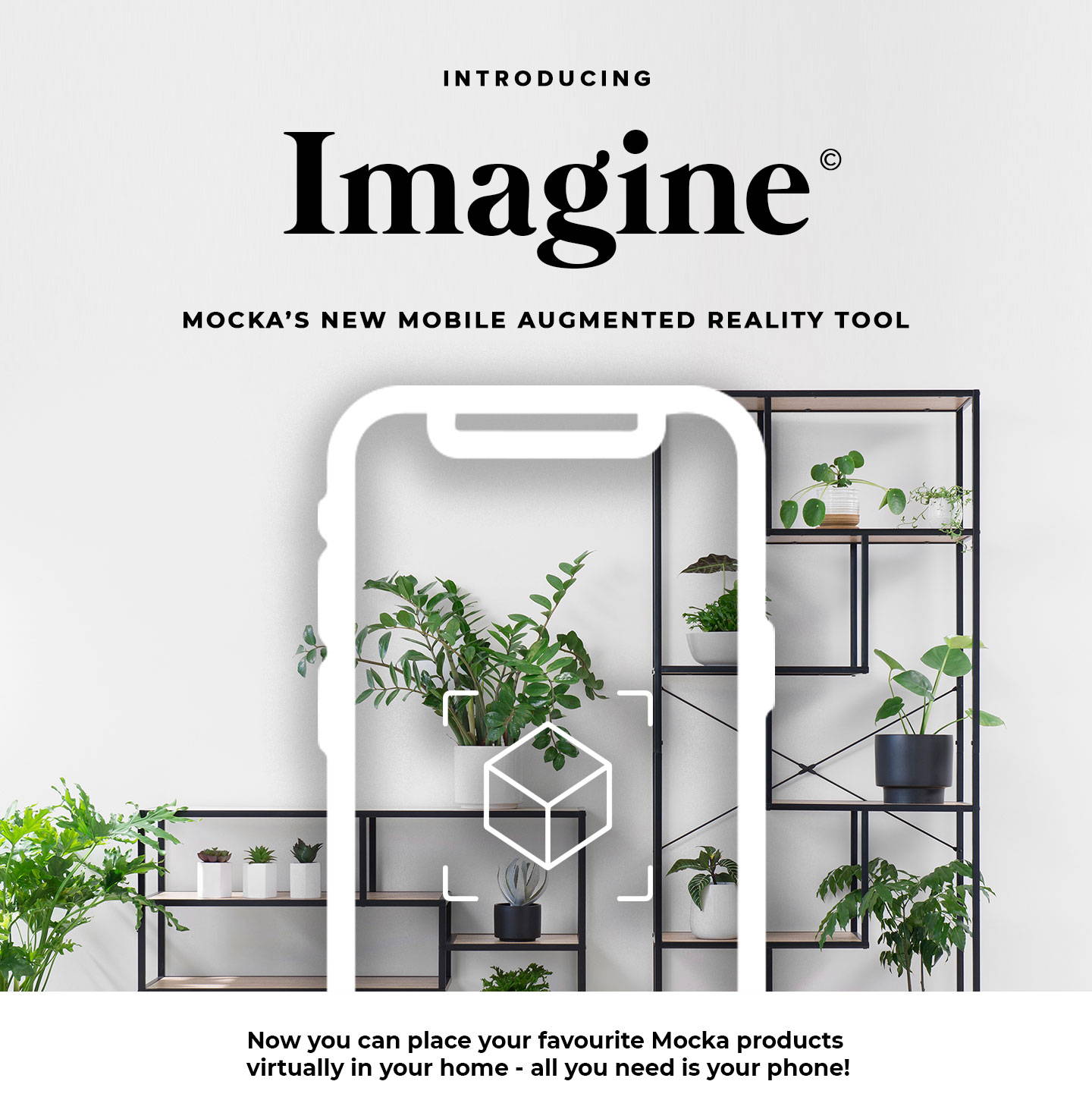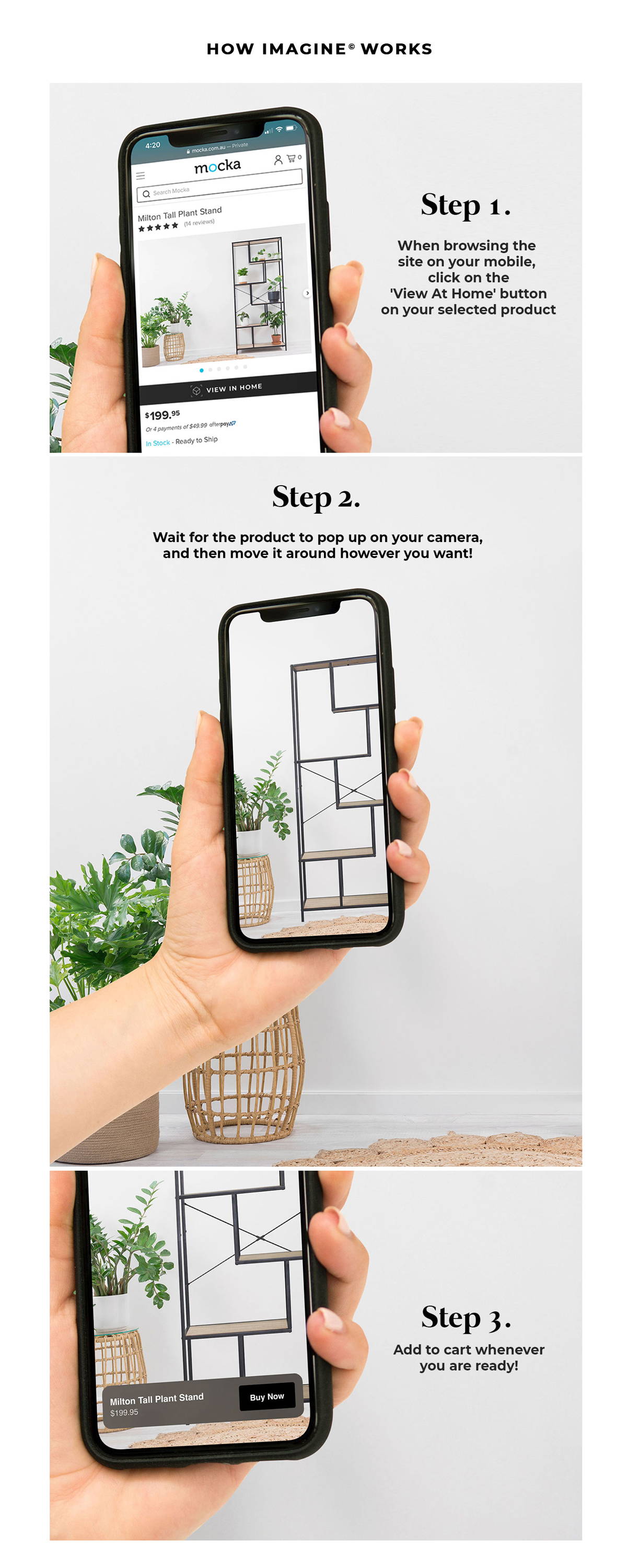 ---


---
FAQ ABOUT AUGMENTED REALITY
Which device does Imagine work on?
Please note that our Imagine augmented reality software will only be visible on compatible mobile devices.
Compatible Mobile Devices (Updated Aug 2020)
iPhone SE (1st and 2nd generation)
iPad Air (3rd generation)
iPad (5th generation or later)
iPad mini (5th generation)
iPod touch (7th generation)
Why can I not get the product to appear in my AR view?
It can take a few moments for your phone to map out your room before it places the product. You may see a prompt like this: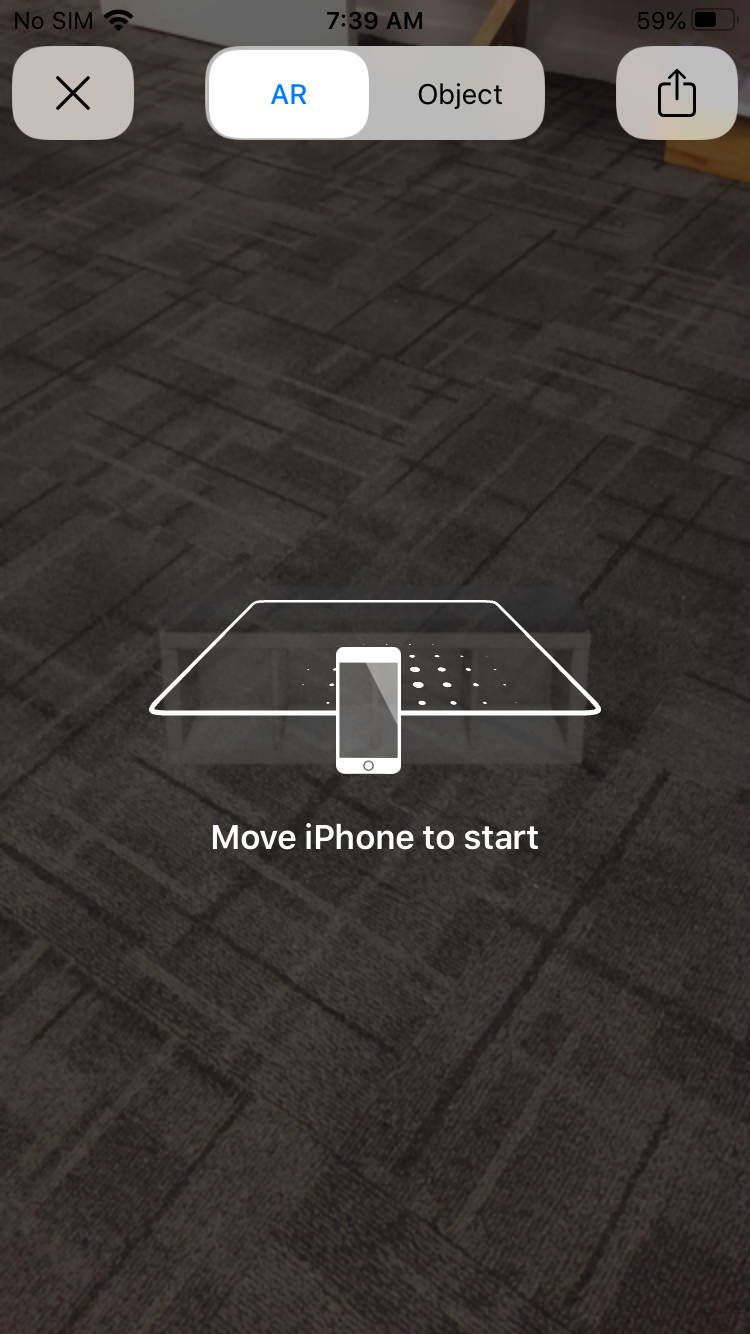 When this happens, be sure to move your phone all around, so it can clearly map out the floor and walls.
When your phone has established the boundaries of your room, it will automatically place the product virtually into your room.