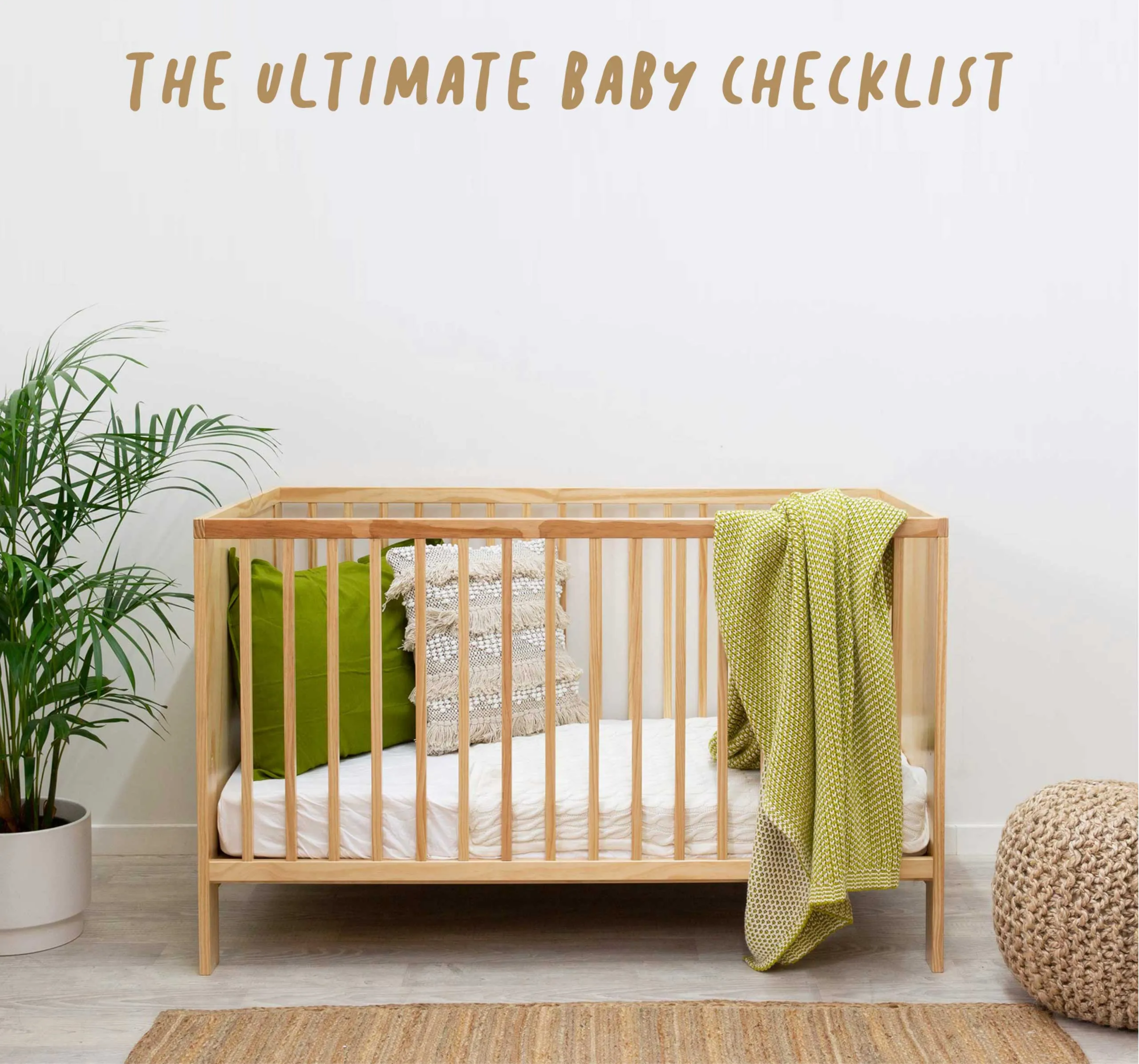 Expecting a new arrival is always an exciting time!
With so much to do when it comes to planning for a new baby in the family, it can be easy to overlook an important purchase, or conversely end up with unnecessary items due to over-enthusiastic shopping!
We thought we would make it easier to stay on track in the run-up to the birth by providing an easy-to-use newborn baby checklist. This simple list incorporates everything necessary for baby's first few months. Use it to ensure that when baby arrives, you've got everything you need on hand.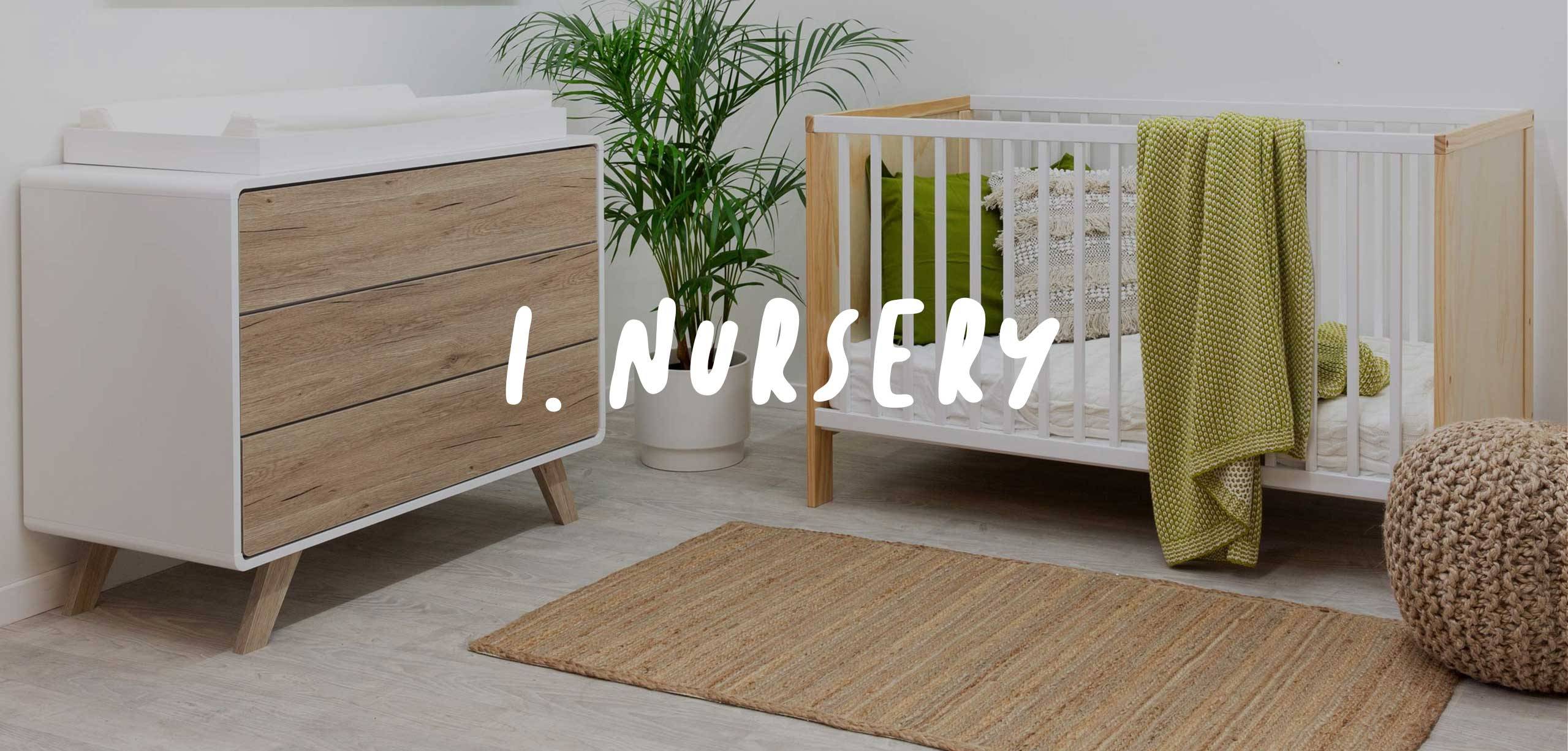 COTS
Available in a wide range of styles and materials,

cots

can be used for baby to sleep in from birth. Make sure that any cot you purchase complies with AS/NZS 2172:2003 safety standards. Cots are traditionally made of wood and feature slatted sides to allow adequate ventilation and for baby to be able to see out.
COT MATTRESS
Important for a good nights sleep,

cot mattresses

must meet a strict set of safety standards. Make sure you choose a cot mattress that fits your cot well!
MATTRESS PROTECTOR
To fight the inevitable spills and stains, make sure you invest in a simple mattress protector. This should make cleaning up much easier!
BEDDING
A wide range of baby-friendly bedding is available across Australia, however make you sure you read all current safety advice regarding bedding for infants.
DRAWERS
Keeping everything together makes caring for baby more straight-forward. Particularly in the early days, an organised storage space can help enormously when it comes to making sure you've got everything you need at the ready! Depending on the amount of space and the amount of baby equipment you have, storage can range from a simple chest of drawers through to a full shelving system, chests, cupboards and more.
CHANGE MAT
Not only is a change mat more comfortable and hygienic than using a plain surface, it also enables baby to be changed on the floor, which is often a safer alternative than changing on a table, bed or other raised surface.
SWADDLING WRAPS
A great alternative to sheets and blankets during the early days, wraps can be used to carefully swath babies ready for sleep. Available in a selection of patterns, colours and fabrics, swaddling babies carefully with wraps can help babies feel safe, as well as encourage them to sleep on their backs.
NURSERY CHAIR
Although parents can feed almost anywhere, a nursing chair can become a comfortable, relaxing environment in which to feed. A

nursing chair

usually benefits from supportive, comfortable upholstery, the ability to rock, reclining technology and an accompanying footstool. A great place for parents to relax and feed their child.
CHANGE TABLE
Although it's often convenient to change baby on the floor, we have included a

change table

as for some parents it's a lot more comfortable than floor changing. A change table can make life much easier, as bending to the floor with baby isn't needed.
BASSINETS
Bassinets, also known as Moses baskets, are small, portable sleeping units for babies. They can be used either on their own for sleeping, or as an addition within the cot. Many parents choose to start their child off sleeping in a bassinet, then move them into a cot as they grow older.
PLAYMAT/PLAYGYM
Whether you want to stimulate baby's senses or simply want a bright, colourful tool to entertain them, a playmat and accompanying playgym can work really well.
BABY SLEEPING BAG
A purpose-designed baby

sleeping bag

can be an excellent alternative to sheets and blankets during the first months of baby's life. Again, please ensure you follow all recommended safety guidelines when selecting bedding for your child.
BABY MONITOR
Being a new parent can be stressful, which is why some parents opt for baby monitors to keep an eye on their little one. Monitors can provide audio, video, and even movement detection which will help parents sleep a little easier (or not)!
STORAGE FURNITURE
Babies require a lot of accessories - toys, clothes, nappies, bedding just to name a few! Make sure you have sufficient storage furniture in the nursery to deal with the mess.
NIGHTLIGHT
Given how many times you will go in and out of the nursery in the night, a nightlight can help you prevent crashing into anything in the baby's room - but beware, once your little one is used to a nightlight, removing it can be difficult!
TOYBOX
To store the fast-growing number of toys, a simple toybox is a good idea to help keep the room organised - particularly as your baby starts to become more mobile.
TOYS
A few quality toys are a great addition to a nursery, but don't get too many before baby is born as you will no doubt be inundated with toys from well-meaning friends and family!
NEW PAINT/ WALLPAPER
Turning an old bedroom or study into a nursery is always a challenge. There's nothing like a lick of fresh paint and some new wallpaper to transform a room into a very special nursery indeed.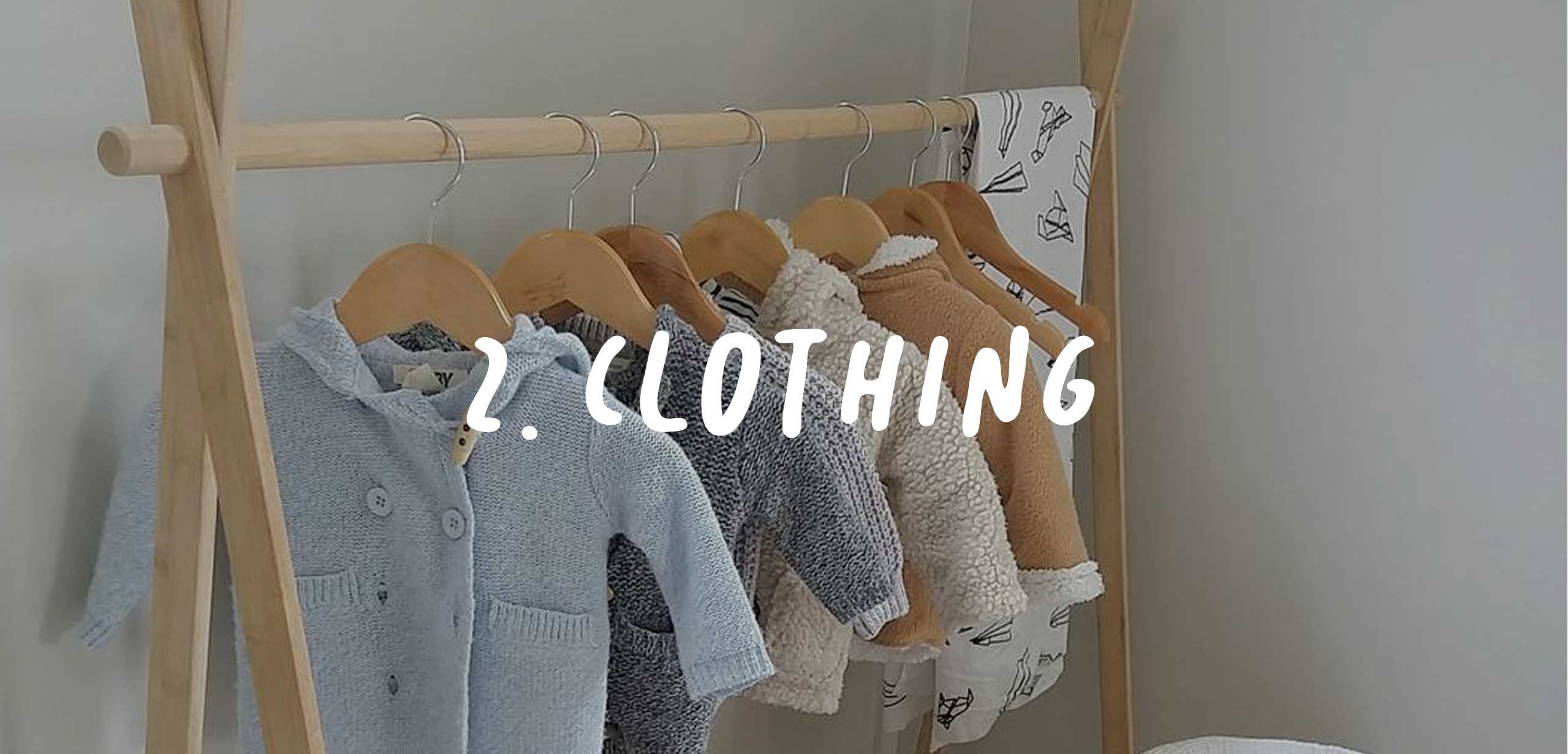 ONESIES
You can never have too many onesies! Baby will need several changes most days; an adequate supply of onesies is an absolute wardrobe essential for any newborn.
BODYSUITS WITH SLEEVES
Always a favourite, these garments can be used over a onesie to provide versatile baby outfits. Make sure you have a range of fabrics here, for example merino bodysuits for winter and cotton versions for the warmer summer months.
SLEEVELESS BODYSUITS
Particularly during the warmer months, or if baby tends to push and pull at a sleeved garment, a

sleeveless bodysuit

or two can be the perfect addition to their wardrobe.
SOCKS
Little feet are vulnerable to the cold, so a pair of socks can make all the difference. You can also get socks with grips on the bottom to help aid their movement when they start crawling!
PANTS
Baby pants not only look adorable, they also allow children to develop their walking more easily. Whether you opt for a simple pair of leggings or warmer pants, these items are highly recommended for trips outside in the colder months.
CARDIGANS
An investment in case there's a cold snap, cardies are also a great way to add a finishing touch to any outfit. If you are lucky enough to have a relative who knows how to knit, a handmade cardigan is one of the best gifts you can receive for your newborn.
BEANIES
Babies can feel the cold, so a beanie when they're out and about can be an excellent idea. Remember to remove beanies as soon as baby is indoors in the warm, in order to reduce the risk of overheating.
SUNHAT
A sunhat is a must for any baby growing up in Australia, as the sun can be particularly harsh on newborns. Be prepared with a sunhat, and keep it in your baby bag!

SHOES/BOOTIES
Although the experts recommend that babies remain without shoes on their feet for as long as possible, there are always occasions when a pair of shoes are necessary. To make life easier, there are some gorgeous first shoes on offer - frequently made of soft leather, these gently enfold the foot without crushing or pinching.
MITTENS
There are two types of mittens which are commonly available: in addition to the popular mitten that's used to keep fingers toasty during the cooler months, scratch mitts are also available. Scratch mitts make it harder for unwanted itching to occur. Scratch mitts are used if baby has eczema or some other itchy complaint and won't allow the affected area to heal without scratching.
SPECIAL OUTFITS
For special events like meeting grandparents for the first time or photo opportunities, you may wish to have one or two special outfits on hand. But don't spend too much, as your baby will grow out of them before you can blink!
JACKET
Keeping a jacket handy can be a good idea for when bubs gets out and about. Blankets keep them warm in most situations, but its best to be prepared with a cosy jacket if possible! Make sure you choose a jacket that's easy to get on and off.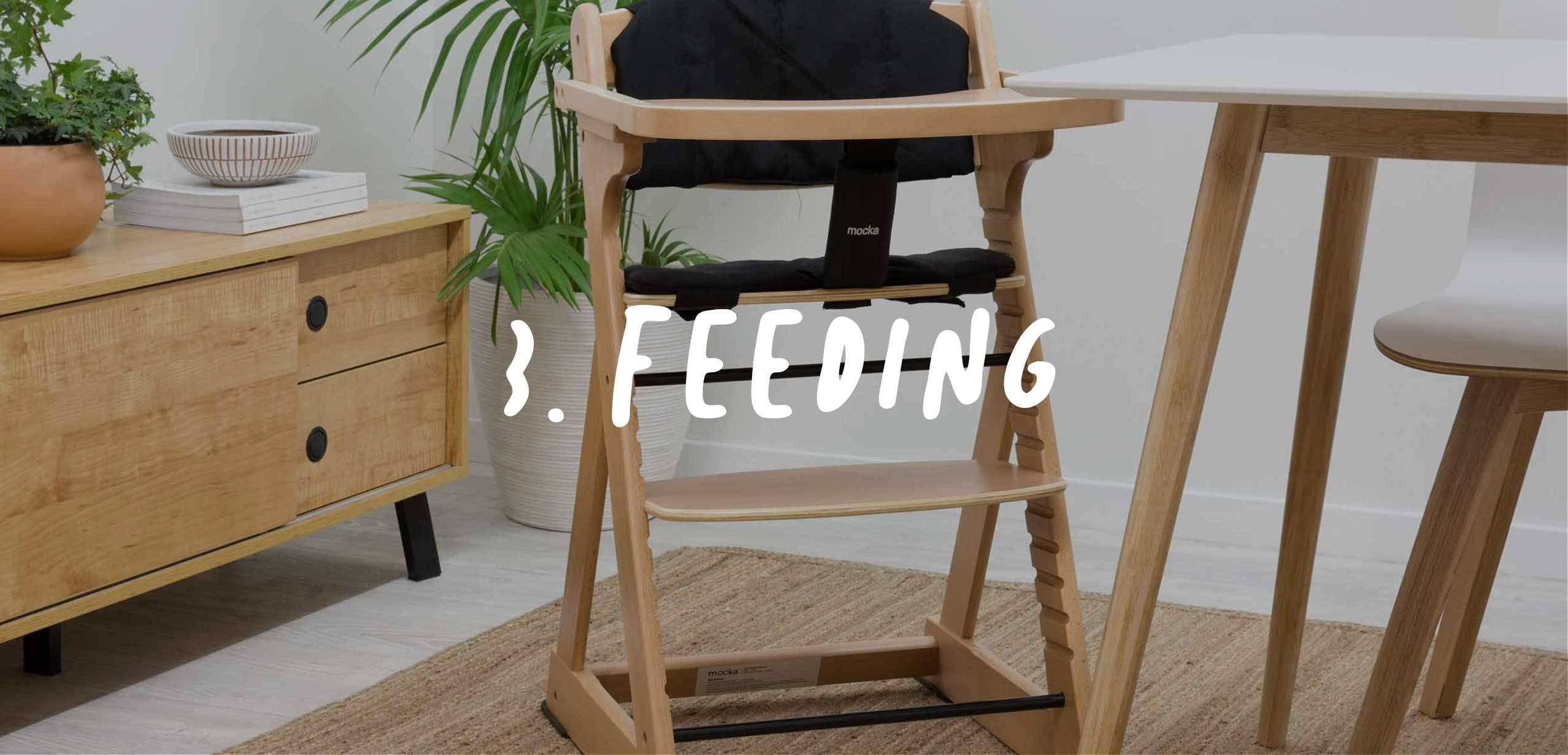 BIBS
It is sometimes hard to believe just how much mess a small baby can generate during a feed! From plentiful dribble and regurgitated milk in the early days through to pureed food during the later months, a baby bib protects clothes from the worst of the spills and stains. Make sure you have plenty of bibs, as you will need every one of them.
HIGHCHAIR
As your baby moves onto solid foods, a good

highchair

is essential for mealtimes. Look for highchairs with good reviews from other parents, and make sure the highchair is suitable for your dining area. Choosing your material is important, as there are wooden and plastic highchairs to consider. A good highchair will need to last you several years, so ensure you get one that is adjustable as your little one turns into a toddler!
FEEDING BOWLS/ SPOONS
Because it can be hard to predict when your baby will be ready for solids, having a supply of feeding bowls and spoons handy is a good idea.
BREAST PUMP
A convenient option for expressing breast milk when your baby needs nutrition and you're not available to do it.
BOTTLES
Designed specifically to provide a safe and suitable way for babies to drink milk, they can be used to hold breast or formula milk. Bottles are usually made from plastic and are offered with a selection of different teats. This ensures that baby is able to use a teat which is a good fit and comfortable for them. If required, bottle sterilisers are also available.
FEEDING SUPPORT PILLOW
It doesn't matter whether you're breastfeeding or bottlefeeding, it can get uncomfortable quite quickly. A support pillow can help give your arms a break and make feeding time a little more comfy for both parent and child, especially if your baby is a slow feeder.
TEETHING AIDS
Intended to bring comfort to babies and younger children, medical opinion is conflicted regarding how useful teething aids can be. If you have a child who is restless and doesn't sleep during the night, a teething aid could be the answer, however always seek professional advice first.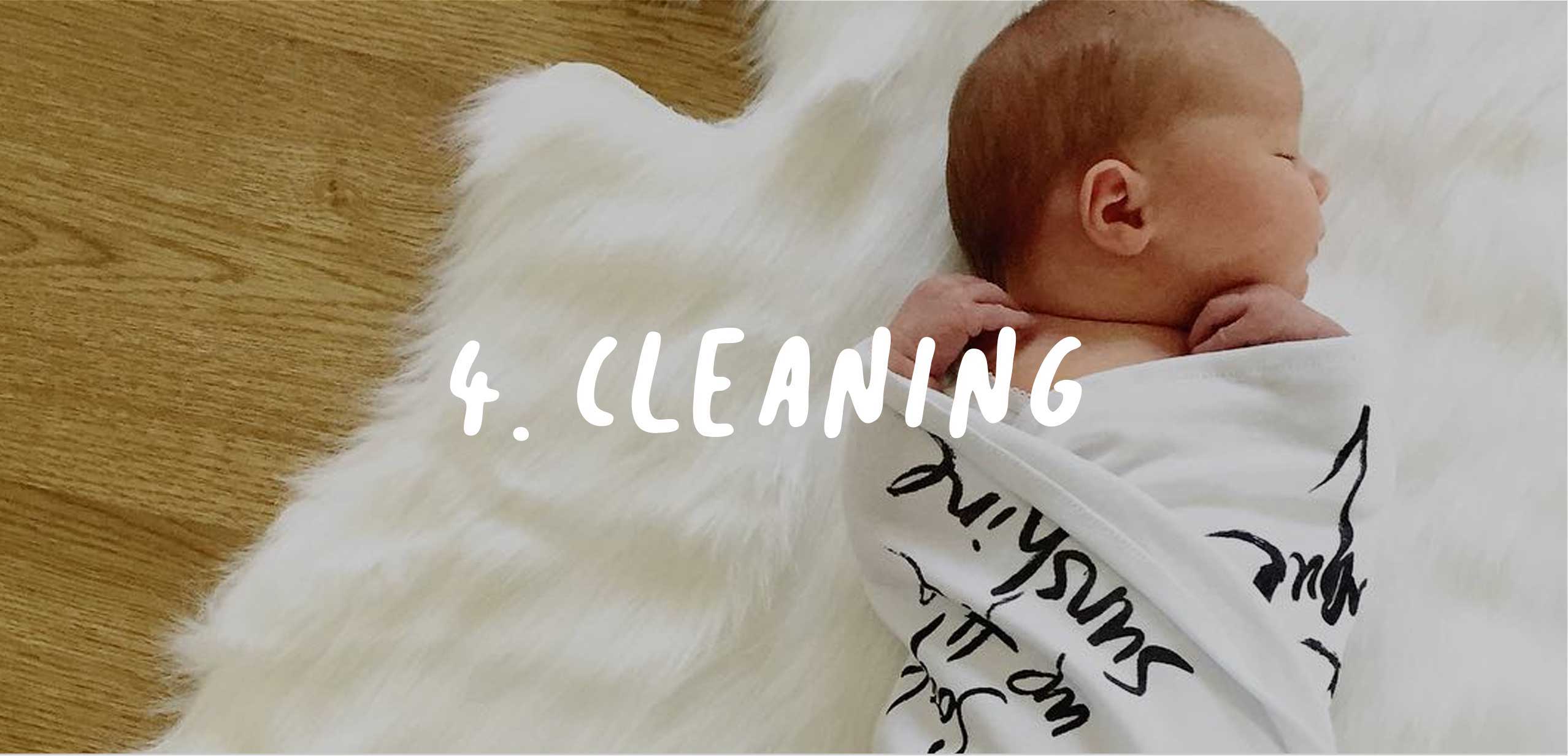 NAPPIES
Parents may choose to opt for easy-to-use disposable

nappies

or washable cloth (non-disposable) options, or use a combination of both types. Cloth nappies are available in a selection of different styles and sizes and are often felt to be a greener choice than disposables. An important consideration to keep in mind is that many newborns require around 10-12 nappy changes a day.
WIPES
Absolutely invaluable to keep baby clean and fresh during nappy changes or as a quick clean up alternative when out and about. Be sure to dispose of wipes in changing bins, or look for those which are proven to be biodegradable or flushable so as to help prevent environmental pollution.
NAPPY RASH CREAM
Even with regular changes and good hygiene, nappy rash can still be a painful problem. Using nappy rash cream at the first sign of nappy rash symptoms can help to ensure baby stays comfortable..
BABY BATH
Ideal for safe bathing, a baby bath has the right dimensions for your baby to get clean while at the same time allowing you to easily hold them in order to ensure they stay safe. These can be used within an empty standard size bath, or simply on the floor (but have some towels handy!).
FACE CLOTHES
Just the thing for gentle washing and rinsing after a fun day of playing. You can never have too many baby cloths around your home, so stock up on these ones too as you will go through them quickly.
TOWELS
Soft, fluffy towels that are kind to baby's delicate skin are an essential item on any new baby checklist. You can also get hooded towels to keep your newborns head warm if desired.
BUCKET WITH LID
Things get messy with a newborn. To help deal with all sorts of situations, make sure you have a bucket with a lid on hand! This can store dirty clothes, nappies and linen until they get a chance to be washed - without stinking out your whole home. The lid also helps to keep the contents safe from baby as they get more mobile.

BABY WASH
Although not essential in the early days (babies can get perfectly clean enough from water alone), a gentle, delicate baby wash can add a touch of luxury to the bath time routine. Some body washes can be found which contain relaxing chamomile or lavender. These can help to promote sleep in some children, providing a soothing fragrance.
BATH TOYS
As your little one becomes more comfortable in the bath, you may wish to add in the fun of bath toys. Just make sure you check that they meet safety standards, and check them regularly for mould building up inside. You also don't need fancy toys, a simple plastic cup from the kitchen can provide hours of fun!
BABY HAIRBRUSH
For those infants who have been blessed with a lot of hair, a baby hairbrush can help to tame the locks after bathtime, or before a big event.
NAPPY BIN
Perfect for putting reusable nappies in,

nappy bins

typically have a tight-fitting lid to ensure hygiene and prevent any odours escaping.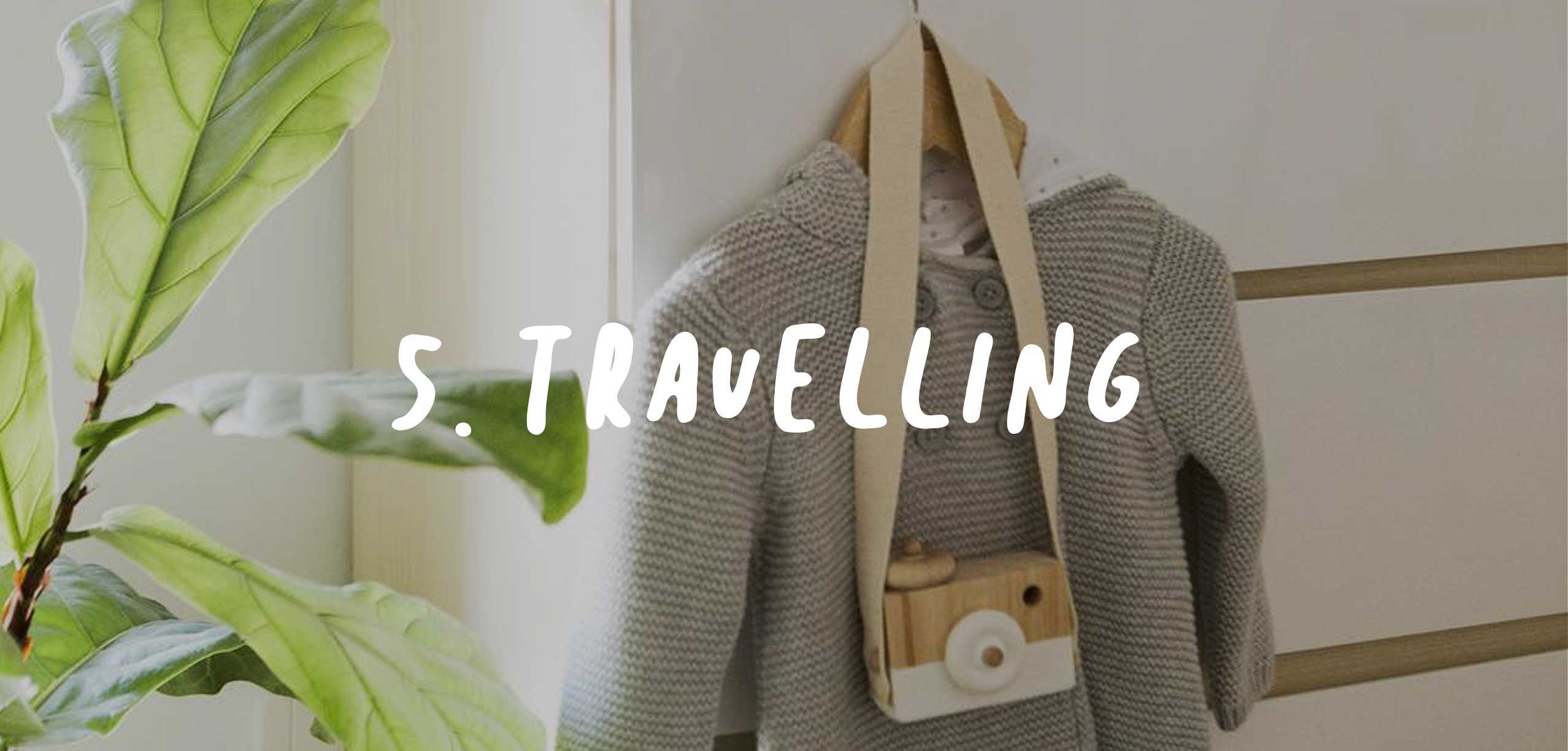 PRAM
It goes without saying that a pram is needed in order to get the new arrival from A to B. There are numerous styles and designs on the market, ranging from traditional prams through to travel systems, racing buggies and many more options. With so many options on offer, it's essential to shop around before you buy to maximise the chances of finding something which is going to be exactly right for you and your baby.
INFANT CAR SEAT
An infant car seat provides the additional safety a little one needs, and allows baby to sleep on undisturbed in your car in comfort. Some prams also come with detachable car capsules, which clips into a base which is permanently located in the car, instead of a dedicated infant car seat.
BABY BAG
Don't leave home without it! A staunch ally for any new parent, the baby bag is a general carry-all for nappies, wipes, spare clothing, bottles, anything else your child is likely to need in order to remain contented while you are out and about. Many parents keep the baby bag permanently on standby, ready for a quick exit from the house when necessary.
CAR WINDOW SHADES
An easy item to overlook - but if you plan on taking your baby anywhere in the car, make sure you get a good set of window shades to protect them from the suns' glare.
BABY FRONTPACK/ BACKPACK
With many experts believing that a

baby frontpack

or backpack enhances bonding and helps baby feel more secure, a baby frontpack is a great way of getting baby from A to B at the same time as keeping both hands free for other things. A good fit is essential to promote spinal and shoulder health.
PORTACOT
A portacot is a simple travel cot that folds down to a compact size for travelling. If you are planning on staying at a hotel or motel it pays to check ahead first as most accommodation providers have portacots you can use!
PRAM SUN & RAIN COVERS
Make sure that when you find your perfect pram, you get the sun and rain covers to go with it. You will be grateful the first time you get caught in a rainstorm miles from home!
BABY BLANKET
Most of us had a baby blanket when we were little - and when you're a parent, you understand why! Baby blankets are great for travelling, as they give the baby comfort and familiar smells, regardless of where you are staying.